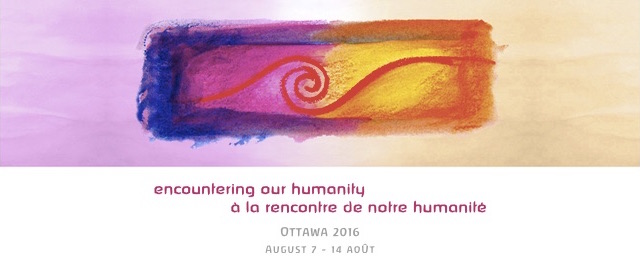 A North American Anthroposophical Conference
From knowledge to conscious action
Intention of the conference
For more than a century anthroposophy has been active in many fields of life.
The spiritual knowledge of the human being according to Rudolf Steiner has made it possible to enrich and recreate one's relationship to oneself, to society and to the world. With this conference it is our intention to explore the observations, results, and questions pertaining to the various fields of life where anthroposophy is at work.
On the one hand we will explore the world of the soul, including biography, inner development and education. On the other hand we will look at our connection with the outer world, including concerns for the health of the Earth, medicine, and questions in the economic and social realms. The importance of artistic activities and Goethean observation as a means of creating a relation between the inner and outer world will be addressed through lectures, conversations, workshops and artistic presentations.
Cultivating our Humanness by Michel Dongois
Nearly 240 participants, for the most part from Canada and the USA, gathered at the Cité Collégiale in Ottawa to take part in the weeklong Encountering our Humanity conference, which was held from August 7th to 14th, 2016. The impressive array of activities was designed to bring together into an organic threefold whole all the major fields of anthroposophical endeavour: lectures, artistic workshops and conversation groups. And all this was carefully scrutinized by the impish eye of a clown who started us off in a good mood every morning. [continue reading]
Photographs
Please follow this link and use the password Anthro2016 to view more of Richard Chomko's photographs.
Shared Seed Moments by Participants
At the plenum, participants were asked to share something small enough to carry with them, take care of it and make it grow. Here are some seeds. [continue reading]
Meeting Micah: Interview with Susan Koppersmith
Susan Koppersmith interviews "Small is All" Haligonian Micah Edelstein [here]
General Secretary's Michaelmas Letter
[here]
Our Humanity, found in Canada:  by Frank Aleph Agrama
To experience the others, and to experience myself, amongst us.  The Youth Section shared a rolling stream of meals, words, melodies, meetings, in Ottawa, Canada this August.  The Anthroposophical Society of Canada hosted us at their conference "Encountering Our Humanity". [continue reading]
Participant's reflection on the conference:
"I would like to acknowledge with gratitude how I felt accommodated by the ethos of the conference Encountering Our Humanity. The Ottawa event really spoke to the spirit of the Cambridge Music Conference. I really valued the autonomy I was granted. I felt the true spirit of my work was recognised. My effort to commission music in dialogue with eurythmy as a way to present 'ideas in action' really resonated with the ideal 'conscious knowledge to conscious …" [continue reading]