24 Nov

"Building Pathways to the Foundation Stone Meditation: An Appeal for Gift Money"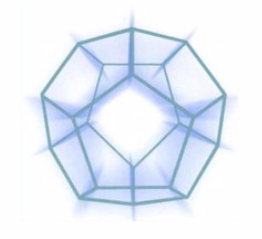 by John Glanzer, Dorothy LeBaron, and Robert McKay
John, Dorothy, and Robert are part of the Gift Money Mandate Group of the Anthroposophical Society in Canada. Reporting to the Society Council, the Mandate group will raise funds to support anthroposophical projects. We will also be available to members who are interested in making a bequest or other donation through their will so we can ensure funds donated in this way carry the donor's intentions clearly into practical work.
We are writing to ask for your support to help publish a book that will bring forward new perspectives on how to work with the Foundation Stone Meditation. This great meditation lives in the very heart of the anthroposophical movement. Through this important new volume, a wider range of people may find their way to working with it actively in their daily lives.
The project is being led by Arie van Ameringen, the former General Secretary of the Anthroposophical Society in Canada, and will include chapters on different approaches from multiple contributors including:
·      Paul Mackay's chapter on working with the rhythms of the Foundation Stone
·      Michaela Glockler's chapter on the Foundation Stone and healing
·      Joan Sleigh's chapter on the social significance of the Foundation Stone
·      Jean Michel Florin's chapter about the elemental beings and biodynamic agriculture
in relation to the Foundation Stone
·      Helmut Goldman's chapter on the Philosophy of Freedom and the Foundation Stone
·      Claus Peter Röh's chapter on the Foundation Stone and education
The book will also include chapters by Bert Chase, the Canadian Society's current General Secretary, and several other leading anthroposophists. It will be published in English, French and German.
In order to cover the costs of translation, design, printing, and promotions, the Society is seeking to raise $5,500 from both Society members and others who recognize the importance of the Foundation Stone Meditation.
Any contribution you could make would be gratefully received. Your contribution is fully tax deductible. You can donate directly through the Society webpage at https://anthroposophy.ca/ (see the "Donate" button on the landing page) or send in a cheque to the Society noting the reason for the donation.
We are currently looking for more Mandate Group members. If you are interested in finding out more, please contact John Glanzer (
john.glanzer@gmail.com
) to discuss the opportunity.