21 Feb

Eulogy: Jane Elisabeth Faint Kieran- *May 13, 1951, + January 15, 2021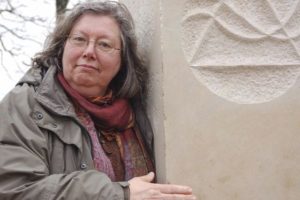 Dear Family and Friends of Jane,
A true local, Jane was born here in Toronto on May 13, 1951. Her dad was a hard working factory man and her mom cared for her and her 4 sisters. Family was a big theme for Jane in her early years and throughout her adult life. Like most of us, her greatest joys as well as her most difficult sufferings all had to do with family. That this was true for Jane can remind all of us of a universal truth- that there are deep reasons why we choose our families and why our families choose us.
At the age of 30, Jane married Michael Kieran. And while she described her marriage to Michael as the most difficult suffering of her life, shortly after they were married Chris and Andrew came down. She loved her sons and cared for them in a selfless way. She would give wonderful gifts at birthdays and Christmas. She took Chris traveling to London, Chicago and Montreal. They would go to the zoo together. She cared for both of them at significant times, when they really struggled. The boys took comfort from her as she always was able to offer them a bigger perspective on life. She seemed to the boys to be in possession of a strange peace, a peace that made her secure and comfortable with her place in the world. But perhaps the most important quality that she showed her sons and showed us was her commitment to learning, always learning. She was always taking some new course or engaged in some furthering capacity project. Healing the earth or healing bodies.
We are grateful to you, dear Jane, for reminding us that our hearts are meant to be in a continual process of learning.
Just a few weeks ago, I was privileged to have an intimate conversation with Jane. And when I asked her what the biggest gift in her life was, the first things she described were that in the last few months, the love and care that she received from her boys was unbelievable. She sat there with me, tears in her eyes, in awe of how loved she felt from them, from her close family and close friends. The biggest was love. And so often our truest gifts come with the spirit of death. The Spirit who opens us to receiving what is most important: real love through our most cherished relationships.
But she also mentioned other gifts. She felt strongly gifted by the Spirit to heal. Her boys and everyone who was able to experience her healing practice recognized this gift. It came through her hands and through her heart. Chris described being astonished at how many friends she developed through her healing gift. And while this healing gift could be described as something merely mysterious, the boys noticed that she would always attract the most difficult cases. It was like she needed to be close to unsolvable pain. She needed to bear them, simply to bear the suffering in her heart and through that bearing, her gift of healing would awaken. Jane was healed through deeply connecting to the pain of the individual.
And this is how she lived her name. For our name is so often connected to the signature of our lives. Jane means Gods' gift and Elisabeth means being committed to God. She lived her healing gift. And was committed to holding the sufferings of those who destiny brought to her.
In this light, it is no coincidence that her favorite picture is of Mother Mary. It is no coincidence that at her last anointing just a few weeks ago, she wanted to stare into the eyes of Mary.
Jane's healing gift, her work in this world, was like Mary in Michelangelo's famous sculpture, the Pieta. There, Mary is simply holding Jesus's body after its death, before it is transfigured by resurrection. Jane's gift was holding. Bearing. Being present with the suffering and thereby opening her heart to the powers of new life. She did this bearing with her patients, she did this bearing with her husband, she did this bearing with her boys.
Another life gift she described was her spiritual path. She was so thankful for Anthroposophy for helping to broaden her perspective on all things including healing, the stars and the spiritual reality of nature and our universe. She was so thankful for Geomancy which blessed her and gave her a way to bring healing to the earth as well as human beings. She was so thankful to Biodynamic craniosacral body work, which she learned at the beginning of the century. Through this healing method she would have her most profound experiences of how the power of healing is truly a gift of grace that comes through human beings when they are open and present and the time is right.
Dear friends, may we be inspired by Jane's life. May we be inspired by her Mary-like commitment to bearing one another in our pain. May we be inspired by her dedication to the mysteries of creation and her capacity to love and be loved by the ones closest to our hearts.
Yes, so be it.
Rev. Jonah C. Evans
Priest of The Christian Community, Toronto