23 Oct

Go-Fund-Me Project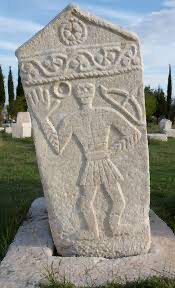 Hello — my name is Eric Tardif, anthroposophist, multidisciplinary artist and independent researcher.
A few years ago during my studies in theology I discovered the existence of a group of heretics whose works of art immediately appealed to me. The group in question were the Bogomils. Originally from Bulgaria, they were victims of oppression by the authorities and as a result migrated to Bosnia. At first iconoclastic, they ended up developing a sculptural art that is surprising to say the least. Stones were erected on which were engraved signs, symbols, scenes of everyday life, elements of nature and more. 
I am passionate about its monuments and the Bogomil movement of which they are the witnesses. The peculiarity of the Bogomils is that they are Manichean and live a Christianity outside the established standards of the time. It is important to stress that they are also the precursors of the French Cathars. They are in a way Gnostics who fiercely opposed the power of the time. Through their funeral monuments, which we call Steçak, we can trace many elements testifying to the habits  and customs of these people as well as their faith.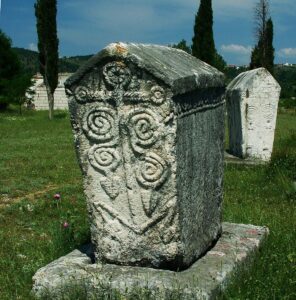 I am doing a fundraising campaign; it is with the objective of raising funds to return to Bosnia and Herzegovina this coming fall and tour the various sites where the Steçak can be found. My goal is to be able to document its monuments through photography, drawing and video. 
Ultimately all the information thus collected will be used for the development of a book on the subject. 
For this trip, I therefore need funding for the purchase of a modest vehicle that will allow  me to travel, house my personal effects and lodge me if necessary, as well as to cover transportation costs. 
Any donations, whatever the amount, will facilitate the outcome of this research project by offering it much needed basic support. 
Donations can be made from now until December. 
I thank you in advance! 
Eric Tardif
Organizer
Montreal, QC
https://www.gofundme.com/f/aidez-eric-dans-sa-recherche-les-steak