26 Apr

Waldorf High School education growing in Burlington, Ontario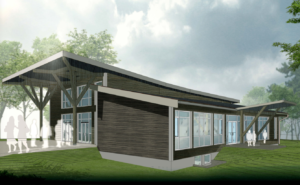 Halton Waldorf is growing a high school. The school located in the Orchard neighborhood of Burlington, Ontario not far from the Niagara Escarpment and the shores of Lake Ontario.  Our mission is to enrich and strengthen each child's potential to become a knowledgeable, reflective, and compassionate citizen of the world. After nearly 20 years in our current location we have grown into a strong, vibrant community with a parent-toddler program, preschool, three kindergartens, eight grades and a budding high school. As a result of the generosity of countless parents, alumni/ae, faculty, staff and friends, children in the Halton area have had the chance to experience extraordinary Waldorf education.
In September of 2018 we launched our high school program with the first grade 9 class. We have purchased a second property and are proceeding with construction plans for an additional school campus which will be home to the high school program.
AN ENGAGING HIGH SCHOOL CURRICULUM
Waldorf students experience scientific phenomena and sing together; act in plays and design a robot; the musician will meet the mathematician every day. Every student will engage with every discipline.
Imagine a learning environment that creates intrinsically motivated, imaginative thinkers with a strong moral compass. The Burlington area is rich in natural and cultural possibilities. Waldorf high school students extend their learning out into the community:  hiking on the Niagara Escarpment while learning Canadian geography, outdoor rock climbing for physical education, watching live theatre for English at the Shaw Festival and Stratford Shakespeare Festival, studying botany at the Royal Botanical Gardens, and learning a studio craft at the Art Gallery of Burlington.
INDIVIDUALIZED TEACHING
The Waldorf high school experience awakens the breadth and depth of varied capacities. With the integrated and arts-infused curriculum, our students amaze themselves by their creative competency. The specialized high school faculty really know their students. Waldorf teachers are drawn to the unique nature of the Waldorf curriculum and teaching methods. Highly motivated to bring experiential and inspiring educational lessons, the faculty are guides to young people, and stand with the students as class advisors, counsellors and trip leaders. Life long bonds are formed between the teachers and their students.
GROWING WALDORF EDUCATION IN HALTON
As an independent school, non-profit organization, and registered Canadian charity, the school relies on community support to grow. Currently, the school is seeking low-interest loans, contributions, and gifts to support the Capital Campaign. Financial support is required to build a fully functional high school and lay the foundation for its growth, strength, and stability in the years to come. We hope you will support us in bringing our project to fruition.
Explore more at: www.haltonwaldorf.com/high-school
For information please contact Siobhan Hughes siobhan.hughes@haltonwaldorf.com